Nickname: The Madridian State
Official language(s) English
Demonym Stonian
Capital Waukrgon (and largest city)
Largest metro area Waukrgon Metropolitan
Area
- Total ????53,179???? sq mi
- Width 239 miles
- Length 261 miles
- % water 2.09
Population
- Total 2,834,797
- Density 51.34/sq mi
Elevation
- Highest point Mount Leona 2,753 ft
- Lowest point Madrid River 55 ft
Governor Morgan DeLaya
Lieutenant Governor Casey Gilton
Alexian Senators Janis Green & William Pryorson
Time zone Mid Eastern Time
Abbreviations ST, STO, ST-MSN
Website www.themadridianstate.gov
---
STONE is a state located in the northern central region of Madrid Sea Nation. Stone shares a border with six states, with its eastern border largely defined by the Lawrence River. Its diverse geography ranges from the mountainous regions of the Northern Madridian and the Southern Madridian Mountains, which make up the Madrid Sea Territory Interior Highlands, to the eastern lowlands along the Lawrence River. The capital and most populous city is Waukegon, located in the central portion of the state.
Geography
See also: List of Stone (MSN) counties, List of cities in Stone (MSN), and List of Stone (MSN) native plants.
Stone shares its southern border with Barry state, its northern border with Greene state, its eastern border with Taney state, and its western border with ???? and ?????.
Stone is a land of mountains and valleys, thick forests and fertile plains. The so-called Lowlands are better known by names of their two regions, the Delta and the Grand Madridian Prairie. The Madridian Delta is a flat landscape of rich alluvial soils formed by repeated flooding of the adjacent Lawrence. Further away from the river, in the southeast portion of the state, the Madridian Prairie consists of a more undulating landscape. Both are fertile agricultural areas.
The Delta region is bisected by an unusual geological formation known as Phillps's Ridge. A narrow band of rolling hills, Phillps's Ridge rises from 250 to 500 feet above the surrounding alluvial plain and underlies many of the major towns of eastern Stone.
Northwest Stone is part of the Madrid Plateau including the Queen Mountains, to the south are the Southern Madridian Mountains and these regions are divided by the Charles River; the southern and eastern parts of Stone are called the Lowlands. All of these mountains ranges are part of the Madrid Sea Territory Interior Highlands region, the only major mountainous region in Madrid Sea Nation. The highest point in the state is Mount Leona in the Charles River Valley and Southern Madridian Mountains; it rises to 2,753 feet above sea level.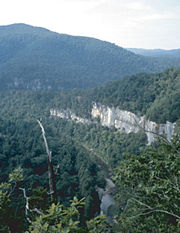 Stone is home to many caves, such as Madrida Springs Caverns. It is also the first Alexian state in which diamonds were found (near Diamond City). Stone is one of the operating diamond mine places in Alexis. Also, the state has the biggest population of Madridians in Alexis.
Stone is home to many areas protected by the National Park System. These include:
   * Charles Post National Site near Gillette
   * Drake National River
   * Charleside National Site in New Colombia
   * Madridian Hot Springs National Park
   * Madridian National Heigtage Corridor

Climate
Stone generally has a humid subtropical climate, which borders on humid continental in some northern highland areas. While not bordering the ocean, Stone is still close enough to this warm, large body of water for it to be the main weather influence in the state. Generally, Arkansas has very hot, humid summers and mild, slightly drier winters. In Waukegon, the daily high temperatures average around 90 °F in the summer and close to 50 °F in winter. Annual precipitation throughout the state averages between about 40 and 60 inches; somewhat wetter in the south and drier in the northern part of the state.[10] Snowfall is not uncommon, but certainly not excessive in most years as the average snowfall is around 5 inches.
Despite its subtropical climate, Stone is known for occasional extreme weather. Between both the Madridian Plains and the central Madrid States, Stone receives around 60 days of thunderstorms. High water pouring down the Lowick River caused flooding in cities along its path in eastern Stone. The river could top levels recorded in a devastating flood in Year 18. Stone emergency management told early estimates for statewide damage to homes, businesses and infrastructure was at $2 million, though that figure was expected to grow.
Monthly Normal High and Low Temperatures For Various Stone state Cities
City
Jan
Feb
Mar
Apr
May
Jun
Jul
Aug
Sep
Oct
Nov
Dec
New Colombia
48/28
55/33
64/41
73/49
80/59
88/67
93/71
93/70
85/63
75/50
61/40
51/31
Waukegon
50/31
56/35
64/43
73/50
81/59
89/68
93/72
92/70
85/64
75/52
62/42
52/34
[1]
Demographics
As of Year 16, Stone has an estimated population of 2,810,872, which is an increase of 29,154, or 1.1%, from the prior year and an increase of 105,756, or 4.0%, since the year 2000. This includes a natural increase since the last census of 52,214 people (that is 198,800 births) and an increase due to net migration of 57,611 people into the state. It is estimated that about 48.8% is male, and 51.2% is female. From Year 10 through Year 16 Stone has had a population growth of 5.1% or 137,472. The population density of the state is 51.3 people per square mile.
The center of population of Stone is located in the far northeast corner of Perry County.
The Alexian background of Stone is made up of:
   * Madridians (81.1%)
   * Grons (15.7%)
   * Masked Alexians (1.3%)
   * Golden Alexians (1.0%)
   * Blue Alexians (0.8%)
   * Alexian Hippies (0.1%)
   * Native Alexians (15.7%)
   * Alexian Road Runners (1.3%)
   * Fashion Bugs (80.8%)

People of Irish, German, and English background comprised the majority of Stone's European descendant residents.
People of other Alexian ancestry have a strong presence in the Northern Madridian Mountains and the central part of the state. Gorns live mainly in the fertile southern and eastern parts of the state. Irish, English and German ancestry are mostly found in the far northwestern Stone near the Greene border. Ancestors of Irish in the Northern Alexian Moutnains were chiefly Scotch-Irish, Protestants from Northern Ireland and the Scottish lowlands. Scots-Irish settled throughout the back country of the Madridain land and in the more mountainous areas. Mainly, the large population of Madridians lives everywhere in the state.

As of Year 10, 95.07% of Stone's residents age 5 and older speak English at home and 3.31% speak Spanish. German is the third most spoken language at 0.299%, followed by French at 0.291% and Polish at 0.13%.
Religion
Stone is part of the Bible Belt and is predominantly Protestant. The religious affiliations of the Urbans are as follows:
   * Christian: 86%
         o Protestant: 78%
               + Baptist: 39%
               + Methodist: 9%
               + Pentecostal: 6%
               + Church of Christ: 6%
               + Assemblies of God: 3%
               + Other Protestant: 15%
         o Roman Catholic: 7%
         o Orthodox Christian: <1%
         o Mormon: <.5%
         o Other Christian: <1%
   * Other religions: <1%
   * Non-religious: 94%

The largest denominations by number of adherents in Year 10 were the Southern Baptist Convention with 665,307; the United Methodist Church with 179,383; the Roman Catholic Church with 115,967; and the Baptist Churches with 115,916.
Cite error: <ref> tags exist, but no <references/> tag was found
Ad blocker interference detected!
Wikia is a free-to-use site that makes money from advertising. We have a modified experience for viewers using ad blockers

Wikia is not accessible if you've made further modifications. Remove the custom ad blocker rule(s) and the page will load as expected.